Main content starts here, tab to start navigating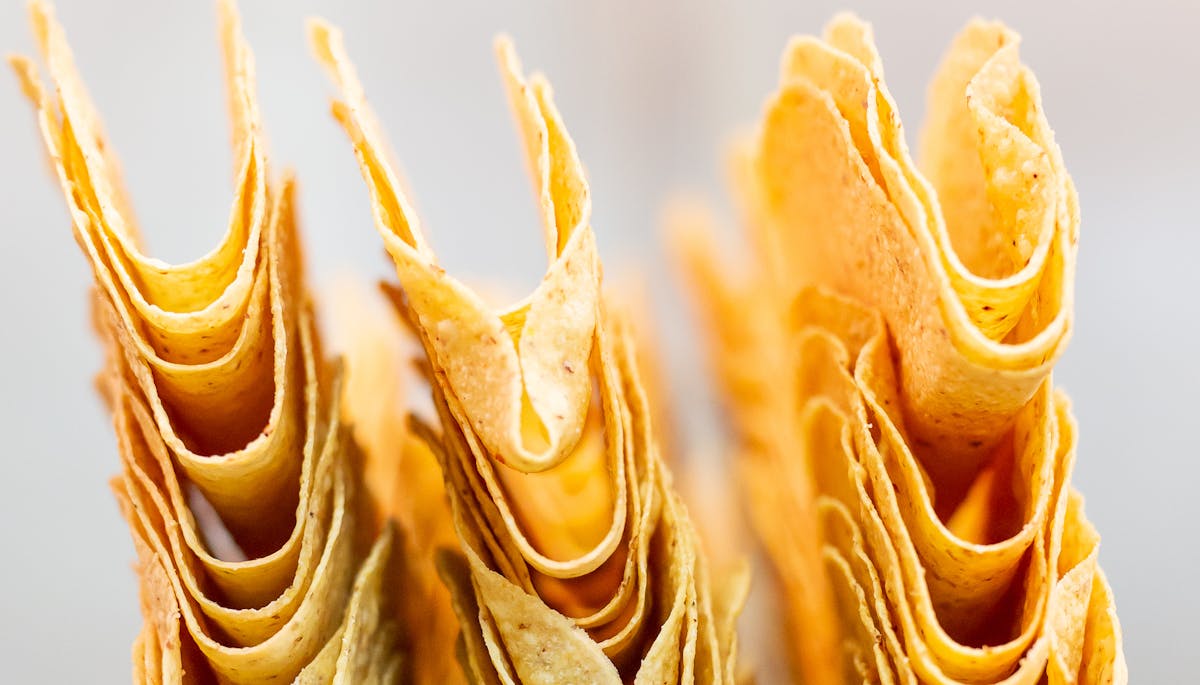 Many Tito's Burritos & Wings customers compliment us on the quality of our ingredients and want to know the secret behind our delicious chips and tortillas. They are surprised to learn that we manufacture our own tortillas fresh everyday! New Jersey is not well known for its artisanal food producers, but we do exist, even if it seems a bit underground.
At our company commissary and test kitchen in Boonton, NJ, guests are often glued to the observation window staring at the dough makers, bakers and packers hard at work fulfilling the demands of our daily operations. With the aid of machinery imported from Mexico, our staff make over 2000 corn tortillas per hour. It's not easy as the work is monotonous and, like most baking operations, highly dependent on humidity and temperature. There has been a lot of trial and error involved to get our product just right, but we believe our occasional imperfections show a homemade touch. This is what sets us apart from the mass produced tortillas you tend to see on grocery store shelves or in the frozen food section. Another way we set ourselves apart is by refusing to use additives, chemicals, or preservatives in our dough. We rigorously test our products and demand our suppliers do the same.
We are currently making corn tortillas which are used for our hard taco shells and chips. Traditionally these are made with corn, slaked lime, and water. The lime is a remnant ingredient from the nixtamalization process, a necessary step to remove the hull of the corn and to allow a dough to form. This process also increases nutritional values and imparts a deeper corn flavor. We go one step further and use organic sprouted grains in our corn masa blend, which improves the flavor, healthiness and nutrient absorption.
Our promise to our customers is to provide safe, high quality, fresh and delicious products. At the same time, we are constantly striving for improvement. We are looking for better and more local sources of ingredients and would love to partner with NJ organic farmers. This is part of our overall commitment to do good in our local communities, treat our staff fairly, and remain a socially responsible and approachable company.