Main content starts here, tab to start navigating
THE FATSO TACOS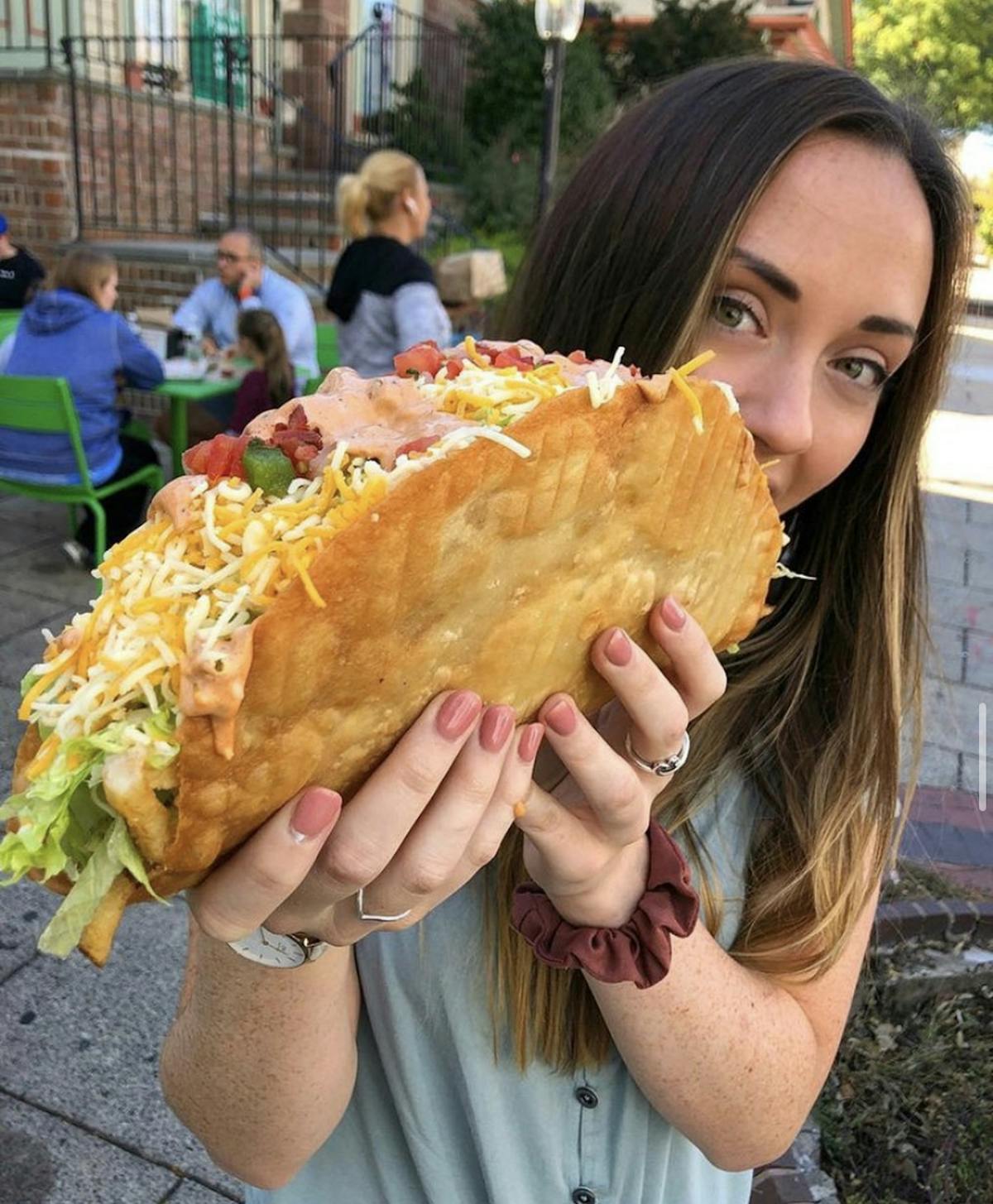 THE FATSO TACOS
(THE BIGGEST TACOS YOU'LL EVER EAT!)
A play on the New Jersey classic "fat sandwiches" that are known to be stuffed with an abundance of delicious, fried foods, these MASSIVE tacos are Tito's answer to the question, "how big can a taco get?"
The Fat Amy, Tito's original fat taco, is stuffed with plump, juicy fried organic chicken tenders, hand-cut fries, Tito's cheeses, lettuce, spicy chipotle sauce, and pico de gallo.
Tito's newest addition, the Fat Bastard, is loaded with ground beef, hand-cut fries, cheese, sour cream, peppers, and onions. Both the Fat Amy and the Fat Bastard aren't for those looking for a light snack — these tacos weigh 4 POUNDS EACH!

Can you take on these gigantic tacos by yourself? Get your hands on a Fat Amy or Fat Bastard Taco, by visiting a Tito's Burritos location near you. And be sure to tag us in your Fatso Taco pics so we can share them on our Instagram!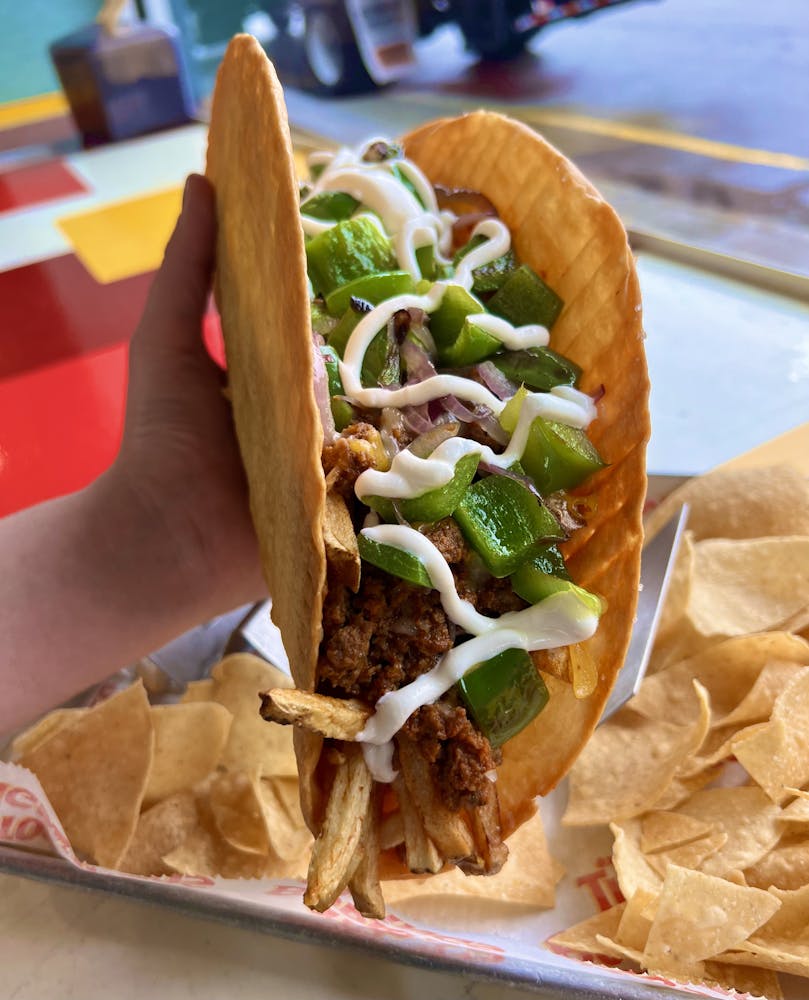 Introducing...THE FAT BASTARD!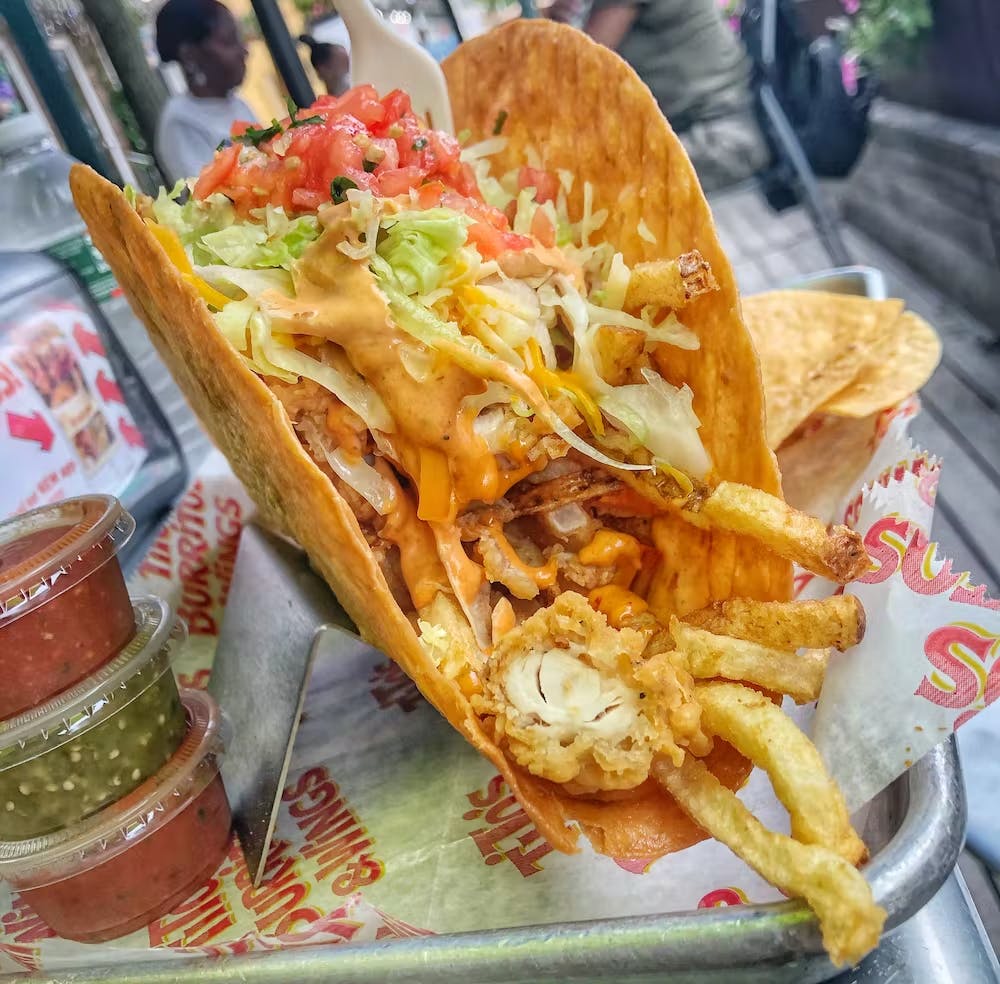 THE O.G. FATSO TACO...THE FAT AMY